Archives - January 2014

2014 Australian Grand Prix F1 Betting
January 20, 2014
The running of the 2014 Australian Grand Prix will be on March 16th at the famous Melbourne Grand Prix Circuit. The new season will see changes to the rules in the sport as it heads into a new era. The front noses on the cars will be sitting...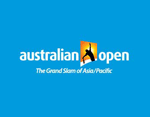 Australian Open Tennis Betting 2014
January 02, 2014
It is highly unlikely that any big shocks and surprises are going to heavily influence the bulk of the semi final line up at the 2014 Australian Open. The glittering affair starts again in Melbourne on January 13th, giving players little time to...